MB Construction group is a design-build construction company offering new home construction and renovation services in London and its surrounding regions in Ontario. Working with us ensures that you'll have the ideal property for your budget and style preferences since we are devoted to offering outstanding customized and quality service.
From the first day to the day you move into your new home, you will be working with the same team of specialists at MB Construction, reducing the possibility of miscommunication between parties throughout the process. Everyone on your project is utilizing the same tools and software, is up to speed on development and documentation, saving you time and money while producing a beautiful and practical home for you.
What is Design-Build Construction?
It is a simplified project delivery strategy that brings together builders and designers under one contract rather than hiring each individually. Interior design, project management, and construction expertise are all brought together in a single team to bring your idea to reality. MB Construction specializes in design-build construction.
Traditionally, each component of the building design was divided into its own distinct job. Each work would subsequently be completed by hiring contractors and subcontractors. Competitive bidding was used to hire. The objective was to save money at every stage of the project.
The disadvantage of this method is that it produces a tangled web of misunderstanding and problems, which wind up costing a customer more money in the long run. As a result, design-build contractors are becoming increasingly common.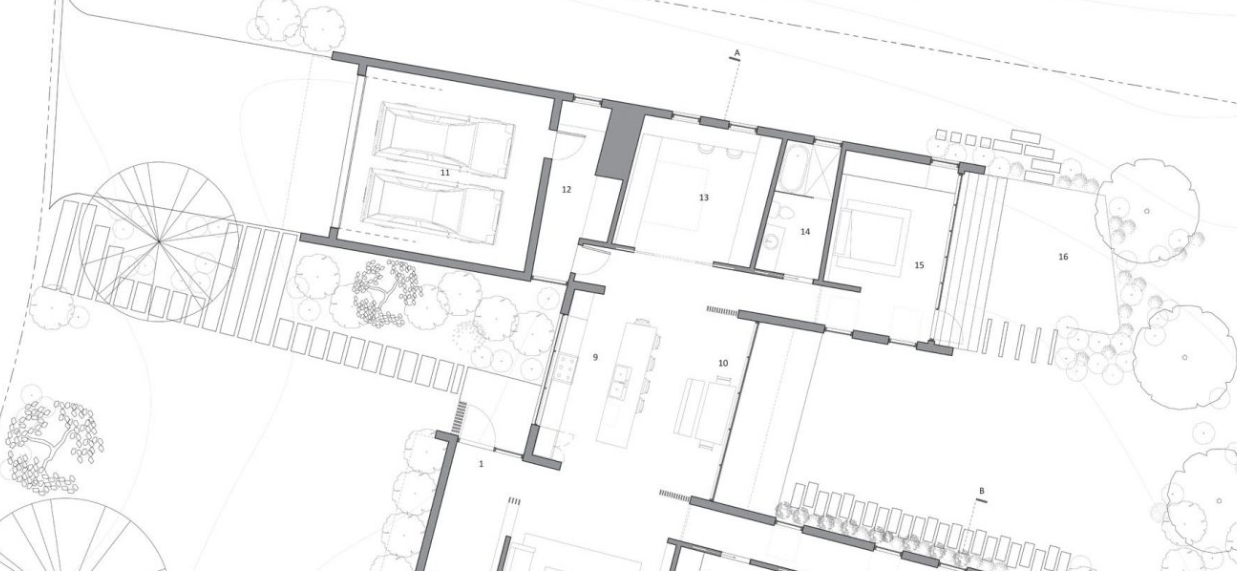 Our Design Build Construction Process
MB Construction understands the value of meticulous preparation. We know from years of experience in the construction business that the decisions taken in the early phases of a building project are critical to its success. Pre-construction services are the initial stages in the overall planning, coordination, and management of a construction project, whether you are restoring an existing structure, investing in a new one, or extending your property. We constantly go above and beyond to provide you with a clearer understanding of what the task will entail and how we will achieve our objectives.
We are in the business of making our clients' visions a reality. As a result, the first thing we do is schedule a meeting with you to discuss your project objectives. Our objective for the meeting is to acquire a clear picture of what a customer is searching for in their next project. We feel that only by understanding your requirements can we provide the most accurate estimations and suitable advice.
New structures and large renovations require building permits. Our pre-construction process involves assisting you in obtaining the necessary building permits within your municipality/area. We are happy to walk you through the permit application procedure and ensure that you apply for all necessary permits for the project. Furthermore, we are pleased to assist you with any site-plan/zoning permissions necessary for your project.
Knowing how much the project will cost can aid in better planning. That is why, following the initial discussion, we will gladly provide you with an initial budget estimate. Needless to say, there are several factors to consider when establishing a budget for a building project, especially given the rise in cost due to unseen circumstances such as COVID-19
Selection of Materials and Value Engineering
One of the key things that affect the cost of construction is the cost of materials. If you are on a tight budget or need a solution that keeps the costs down, our team will help find the most cost-effective ideas as well as functional alternatives for specified materials. We will help you find other options that fit your budget, all without compromising design integrity and intent
Our job does not cease after the structure is completed. Wear and tear are difficult problems to solve. You will also require facilities upgrades from time to time. As a result, MB Construction group offers continuous facility maintenance services to our commercial, industrial, and institutional clients. Our services are designed to ensure the long-term quality and operating effectiveness of your facilities. Our facility maintenance services include anything from cleaning to preventative maintenance to equipment repairs. We collaborate with you to keep your living space and infrastructure in top condition. We are also willing to collaborate with your in-house operations and maintenance teams to develop new maintenance procedures and provide continuous assistance.
Our goal is to save you time and money
Design builds provide more than just the ease of streamlined project management. Because economies are simpler to attain when a specialized team manages all aspects of the building project, design-build construction will bring considerable cost reductions as well as decreased schedules.
Another way a design-build method saves time and money is by reducing hazards. In traditional building approaches, errors committed by one contractor can result in a cascade of costly and unnecessary delays. Our design-build methodology tackles all of the issues at their source. This ensures a seamless procedure, allowing us to finish the job on schedule, under budget, and without sacrificing quality.