We ensure that every member of MB Construction group is highly skilled and well-equipped to deliver expert services that meet and surpass the industry's highest standards. Our crew recognizes the value of teamwork, which allows us to good quality drywall installs and taping services. We work within your deadlines without sacrificing the quality of our service.
We also prevent the possibility of your pipes and cables being punctured by providing our staff with the proper professional drywall installation tools.
Paying Close Attention to Detail
Our artisans are detail-oriented, exact, and precise. Every step of the process is critical to us. When it comes to drywall taping, our craftsmen's attention to detail guarantees that your home or commercial project will look great for years to come.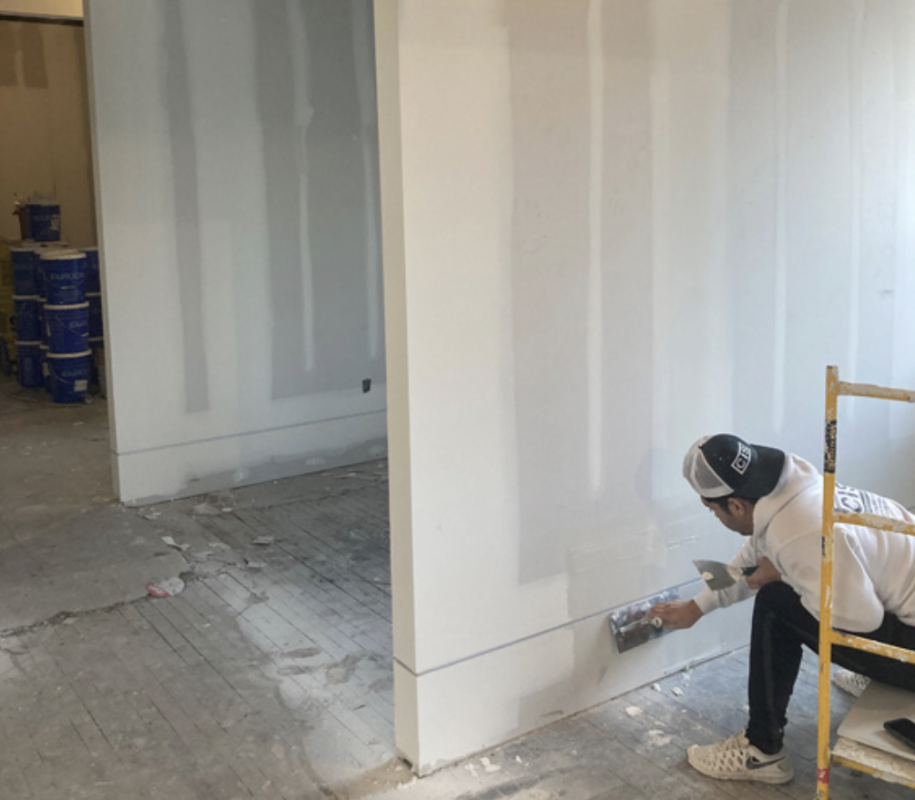 MB Construction Group understands the value of good planning and minimizing errors, which frequently cause delays in service delivery. Rest assured, given our 20+ years of experience working with home builders, institutions and other variety of clients, delivery timeliness is one of our most important values as a company.