Insulation by MB Construction Group
Character homes are gorgeous and full of personality, but there is a drawback to these residences. The more character a property has, the more money the owner will have to spend on energy expenditure. This frequently occurs because the insulation in these homes is inadequate, resulting in air leakage and heat loss; nevertheless, insulating character homes may be costly and time-consuming.
Walls may need to be torn out, asbestos may need to be removed, or extra room may be required to accommodate the insulation. Having said that, modern houses and condominiums are not immune to energy loss. Newer houses and condominiums in London and the Greater Toronto Area may also have this problem.
Insulation Providers (MB Construction Groups)
Do you want to soundproof your house or condo? Do you wish to increase the R-value of your insulation? These are all compelling arguments for having your insulation evaluated and replaced. Our company helps install, upgrade, and remove insulation to keep your house safe and energy efficient.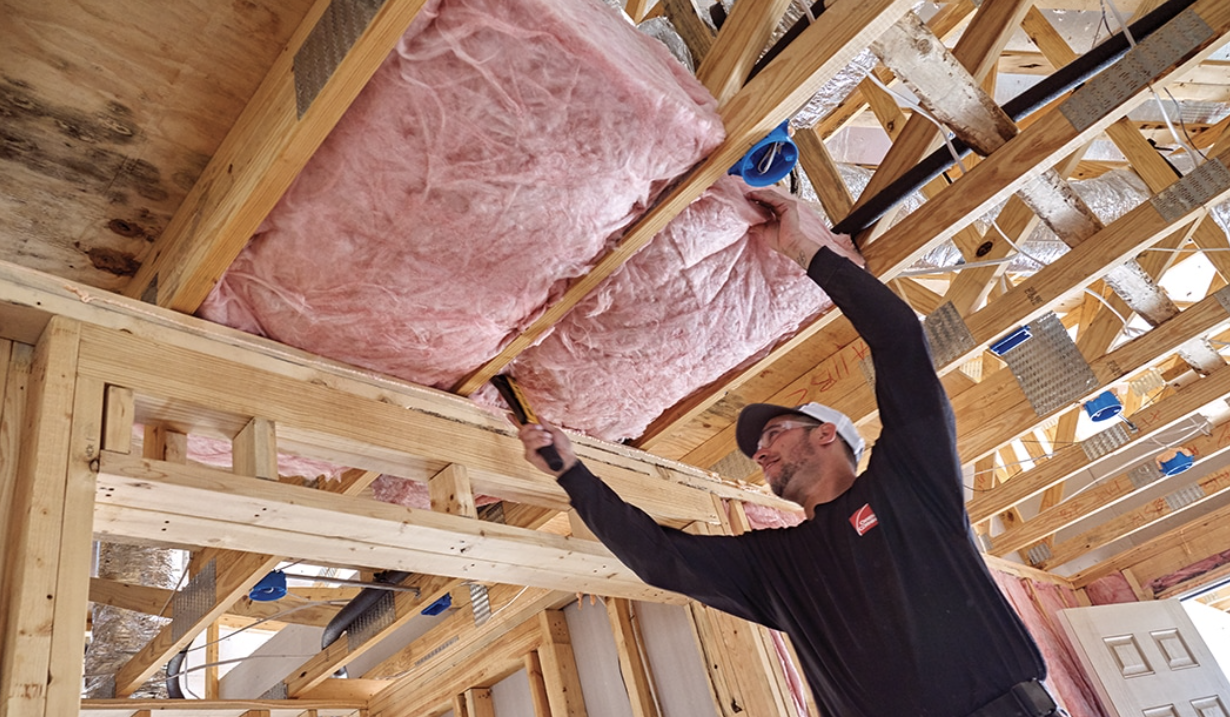 Attic Insulation and Improvements
Increasing the insulation level in your attic is not as simple as it seems. Simply adding extra insulation to your attic is not the greatest solution to address moisture or heat concerns in your house.
Mold may grow if you only added insulation to your attic without properly evaluating ventilation and other components, such as exhaust fans and the integrity of your attic hatch.
The team at MB Construction Group is the most trusted blown insulation contractor for attics. This method, which has been specially coated with flame retardant, prevents fire and inhibits mold growth. Because the individual wood fibers have been isolated, it delivers great coverage and performance. If you want to save 20-30% on your energy expenses, this service could be the right attic insulation solution for you.
Insulation Using Spray Foam
By 2020, all spray foam insulation systems in Ontario must comply with stringent environmental rules. We are ahead of the competition at MB Construction Group. For us the two-pound medium-density closed-cell spray foam is an excellent choice for sealing and keeping you well insulated in numerous places in your house, such as walls, attics, garages, and ceilings. Spray foam, unlike more typical insulation alternatives, spreads to all the hidden spots where air and heat tend to penetrate.
Furthermore, because closed-cell spray foam cannot absorb water, the risk of mold formation is negligible. Although the initial cost of spray foam is more than that of fiberglass or other traditional insulation methods, you will notice a considerable reduction in your energy bills and an increase in the market value of your property.
Are you remodeling your home's construction and upgrading the electrical wiring? Has a raccoon family made your attic their new home? Is your insulation damaged as a result of a flood or a water leak? Is there mold in your attic? The situations outlined above are the most prevalent reasons why homeowners may need to remove their insulation.
We strongly support spray foam and insulation best practices since preventing mold from growing is far simpler than eliminating mold after it has spread throughout the attic and house. Mold doesn't take long to spread either; if not treated quickly, it can spread in two to three days. What makes mold problems worse, especially in the attic, is that nearly 95% of homeowners are unaware of the problem above. If you don't examine your attic regularly, you may be ignorant of this hazard.